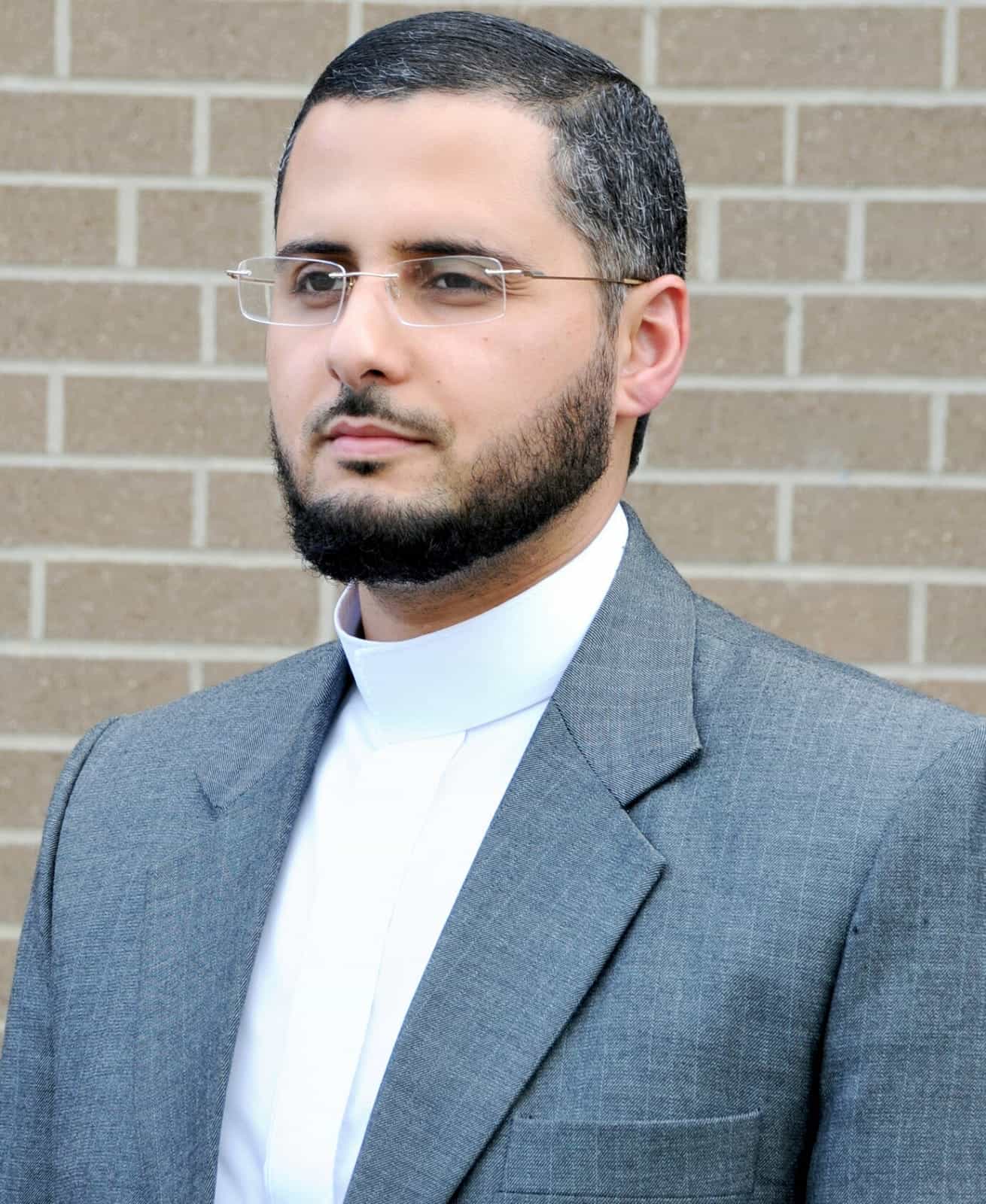 Shaykh Mohamed Almasmari, of Yemeni descent, was born and raised in Michigan. At a very young age, he memorized the Holy Qur'an and soon after completing his secondary education, he embarked on a journey to Yemen to study traditional Islam under some of the worlds greatest scholars of this time. Shaykh Almasmari earned his Bachelor's & Master's Degree in Islamic Sciences & Islamic Law.  During his studies he was able to obtain ijaazas ( Certification) in Fiqh( Islamic  jurisprudence) and hadith ( sayings of the prophet Muhammad)
After completing his studies, he returned to America and served as Imam in Oakland, CA and Brooklyn, NY. Currently, he resides in Michigan and serves as the Imam of the Muslim Unity Center in Bloomfield Hills. Also, the Shaykh serves as the chair of the  Imams Council of Michigan.
 Sheikh Ahmed Mabrouk, Director of Quran Programs.  Sheikh Ahmed, the Director of the Quran, Ijazah, Tajweed and Tafseer programs has been involved in the Unity Center since 2008. Sheikh Ahmed is a graduate of Al-Azhar University, and has obtained his Ijazah (Quranic License). He obtained his masters in Islamic Studies, followed by PhD in Islamic Studies from Mishkah University. He plays an integral role with the young children through the Muslim Unity Center Quran School, as well as various Tajweed and Tafseer studies for Men and Women.